New eBooks:
Springer Nature Switzerland AG 2020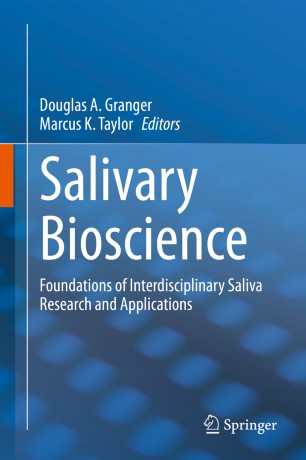 "This book provides the first comprehensive overview of the emerging field of interdisciplinary salivary bioscience. It serves as a foundational reference guide to the collection, analysis, and interpretation of salivary data, as well as its myriad applications in medicine, surveillance and public health. The ease and non-invasive nature of saliva collection makes it highly useful in diverse fields such as pediatrics, dentistry, neuroscience, psychology, animal welfare and precision medicine. This book introduces students and scientists alike to the vast potential of salivary bioscience in both research and practice." From publisher's website
Springer Nature Switzerland AG 2020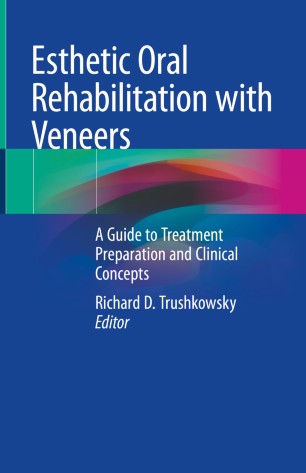 "This book acquaints the clinician with the full range of parameters that need to be considered before undertaking an esthetic rehabilitation with veneers and describes current clinical concepts and techniques. The initial chapters provide the foundation for a comprehensive treatment plan. It is explained how digital smile design in conjunction with a wax-up and functional esthetic prototype allow a patient to visualize the possibilities. Occlusion prior to the initiation of treatment and following treatment is key to the longevity of restorations, and this aspect is given careful consideration. Detailed advice is also offered on proper selection of materials and their placement. The guidance provided will ensure that the reader is fully equipped to gather and assess all relevant information prior to commencement of the final treatment. The treatment itself can range from minimally invasive to more complex depending on the requirements of each individual case. Among the clinical concepts discussed in the book are the use of etched porcelain restorations, minimally invasive CAD/CAM veneers, and the ink glue technique."
From publisher's website
Springer Nature Switzerland AG 2020
"This book presents a mechanistic approach—mathematical modeling—for carrying out dental materials research. This approach allows researchers to go beyond the null hypothesis and obtain a solution that is more general and therefore predictive for conditions other than those considered in a study. Hence it can be used either on its own or to complement the commonly used statistical approach.
Through a series of practical problems with wide-ranging application, the reader will be guided on:
How to construct a mathematical model for the behavior of dental materials by making informed assumptions of the physical, chemical, or mechanical situation

How to simplify the model by making suitable simplifications

How to calibrate the model by calculating the values of key parameters using experimental results

How to refine the model when there are discrepancies between predictions and experiments"