New eBooks
Springer Nature Switzerland AG 2022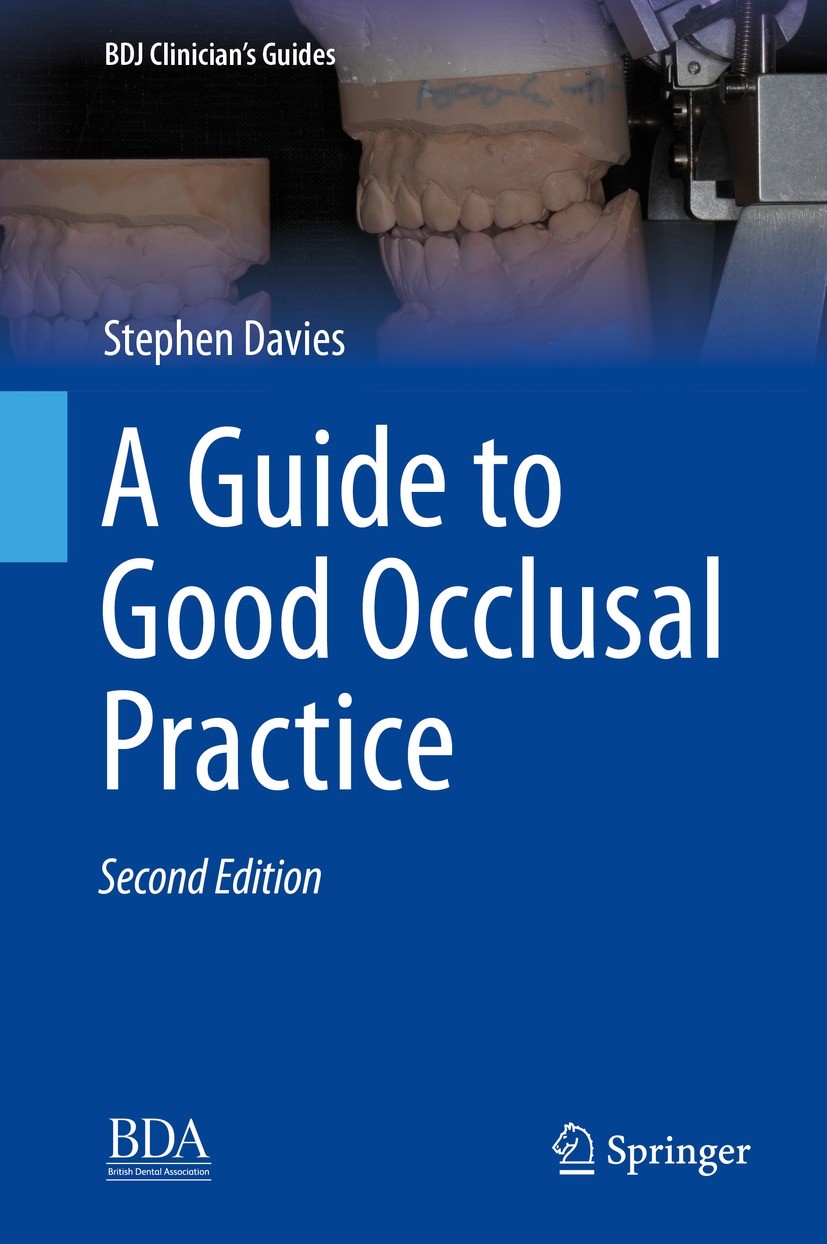 "This book considers occlusion within the different disciplines of clinical dentistry, taking into account the challenges specific to each, in order to develop guidelines of good occlusal practice (GGOP). The GGOP for each discipline has benefited from an authoritative contribution of a recognised specialist in that field. Readers will find full description of what constitutes good occlusal practice in, for example, simple and advanced restorative dentistry, removable prosthodontics, the restoration of the worn dentition and implantology. It is clearly explained why and how the GGOP differ in the various branches of dentistry, the key point being that it is the support for the occlusal surfaces that determines GGOP. One of the foundations of this work is that an occlusion can only be judged by the tissue reactions to it: there is no such thing as an intrinsically bad occlusion or malocclusion.
Today it remains the case that many dentists feel that occlusion represents an important gap in their knowledge; indeed, some qualify with little more than the belief that "occlusion is important". Their vulnerability in this area of clinical practice is confirmed when early cases fail to go as well as hoped. In providing comprehensive guidance on good occlusal practice in different contexts, this book will be of value for a wide range of dental practitioners." From publisher's website.
Springer Nature Switzerland AG 2022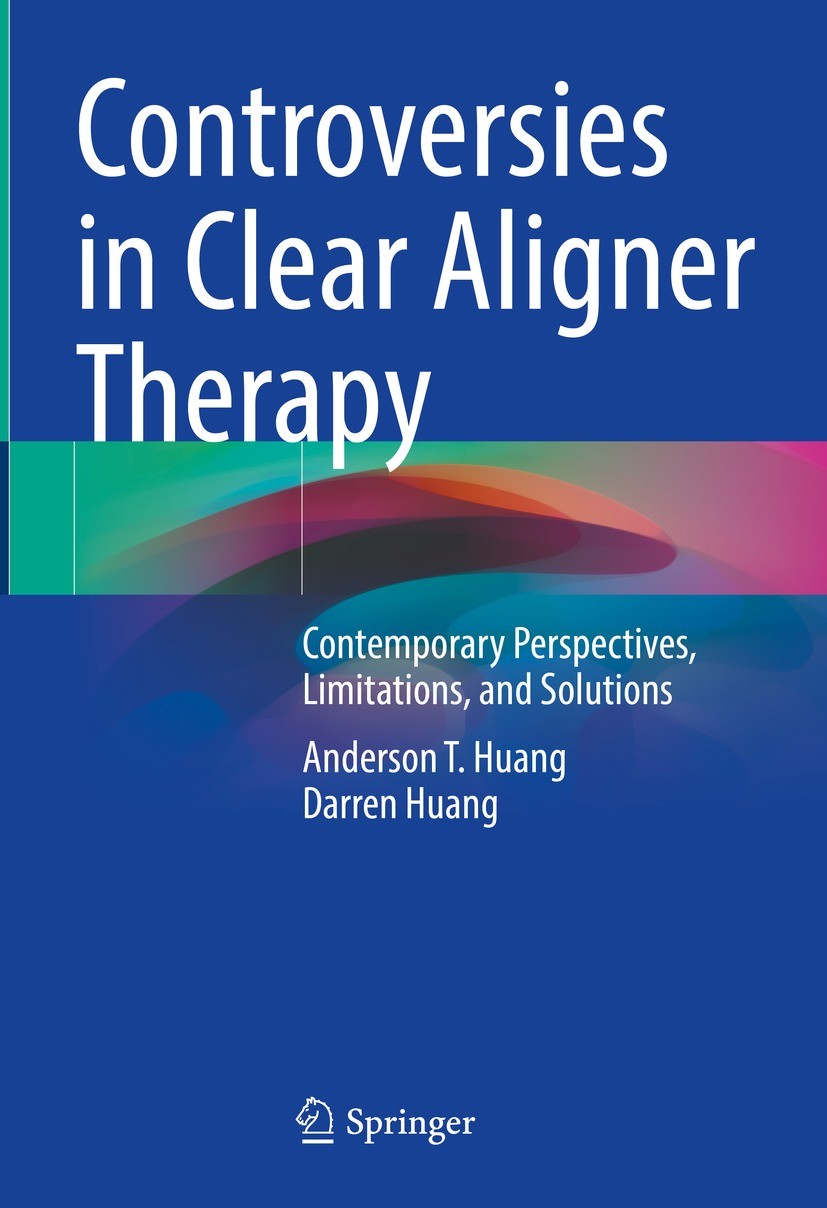 "This book is the first evidence-based evaluation of the present limitations, shortcomings, and
controversies in clear aligner therapy. It discusses problems in finishing, relapse, complex movements, mechanotherapy, attachment optimization, the mandibular advancement appliance, interproximal reduction, extraction therapy, interceptive treatment, accelerated orthodontics, and deep bite/open bite correction. Unlike current available texts on clear aligner therapy, this book features a nonpartisan, critical analysis of the problems of the technique and demonstrates their clinical implications. Unique solutions to the current limitations of clear aligner therapy are presented, and systematic strategies and protocols for addressing a vast range and complexity of malocclusions commonly confronted by practitioners are introduced. The book helps orthodontists, technicians and bioengineers to investigate prevailing misconceptions, and to resolve significant controversies and dilemmas in clear aligner therapy."
From publisher's website.
Springer Nature Switzerland AG 2022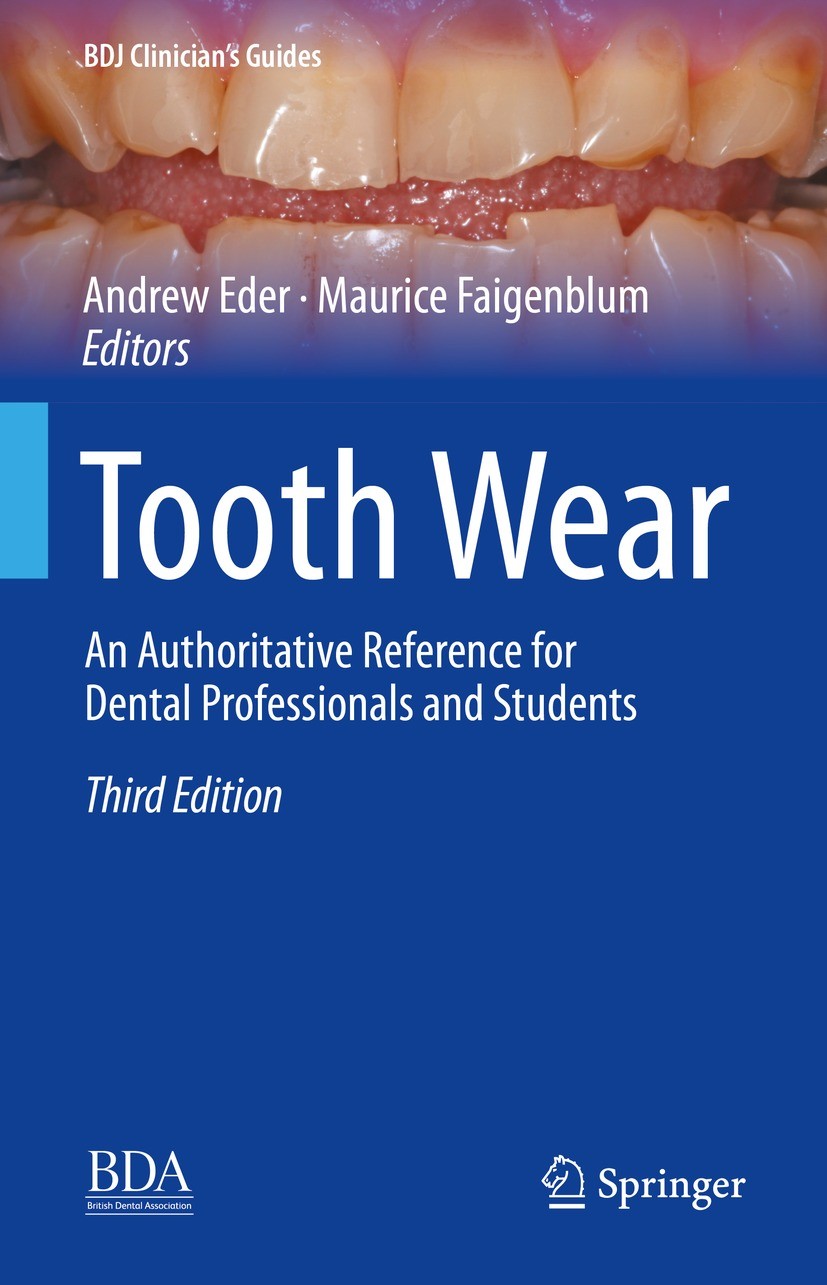 "This book, now in an extensively revised third edition, is a superbly illustrated and authoritative reference on tooth wear and its management. Tooth wear is becoming an increasing problem as people are living longer and keeping their teeth for longer, with recent UK surveys showing that at least 75% of adults and more than 50% of children now have some form of identifiable tooth wear. This latest edition addresses this growing challenge by describing practical clinical techniques that will aid identification of the aetiological factors responsible for erosion, attrition and abrasion and by offering guidance in the planning and delivery of appropriate patient care. Readers will find helpful information on difficulties encountered in the diagnosis and prevention of tooth wear, problems associated with controlling the process and strategies for providing management solutions. Alongside thorough updates of the original chapters, this new expanded edition includes several entirely new chapters from highly regarded clinicians and researchers from the UK and Europe. This essential clinical guide will meet the needs of dental professionals and dental students alike."
From publisher's website.
Springer Nature Switzerland AG 2022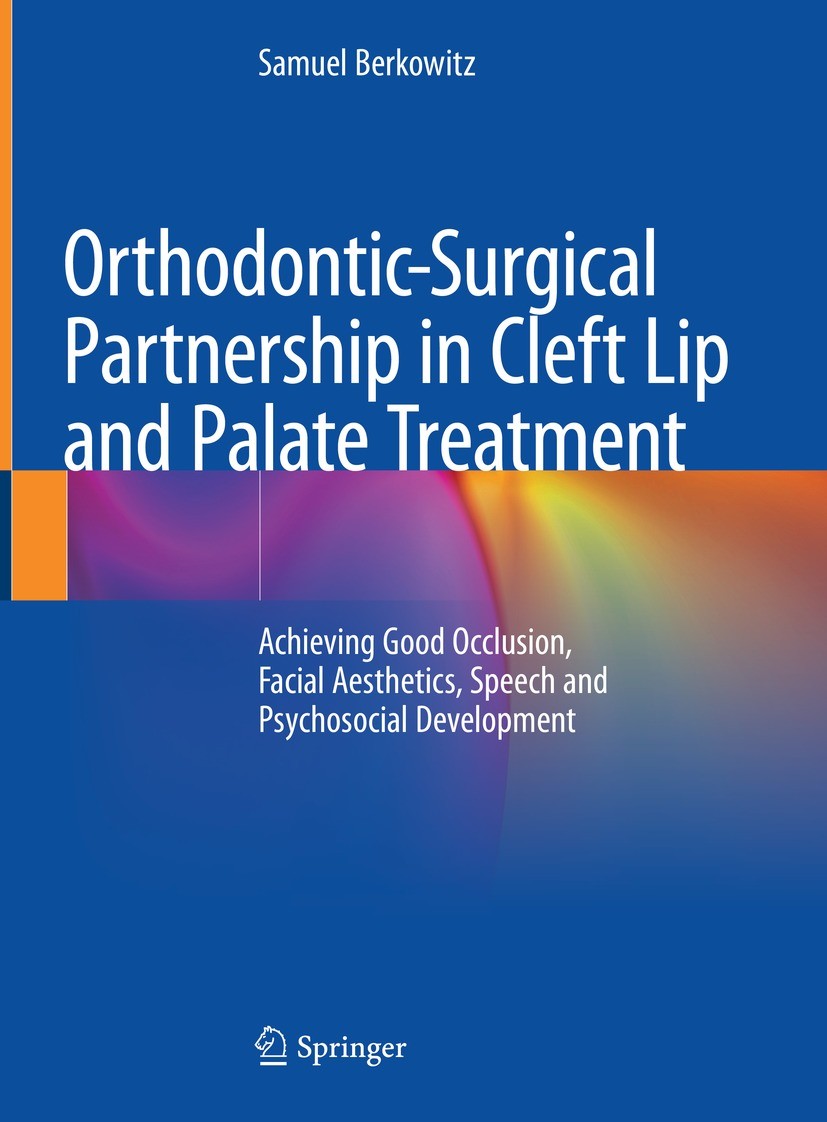 "This book reviews different treatment options for Cleft Lip and Palate problems emphasizing the cooperation between the areas of Orthodontics and Surgery. After an introduction to variations in cleft types, different CLP treatment plans are introduced and reviewed. The book represents some of the oldest and most thorough longitudinal documentation of cleft lip palate treatment. It is comprised of objective serial records using photos, dental casts, cephalographs and measurements. The last part of the book identifies pitfalls and complications in facial palate treatment. It discusses future directions and the importance of longitudinal facial and dental cast records. This book is intended to aid in the teaching of aspiring and practicing Orthodontists and Surgeons dealing with Cleft Lip and Palate problems."
From publisher's website
.
2022 John Wiley & Sons Ltd.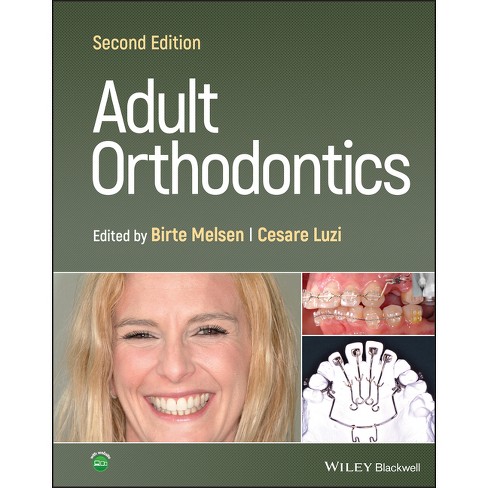 "Written by renowned contributors from the orthodontic community and compiled by world-class editors,
Adult Orthodontics, 2nd Edition
is an authoritative resource on the subject of adult orthodontics, marrying together clinical guidance with a thorough evaluation of the evidence base. Sample topics discussed within the book include:
Context for adult orthodontics, including patient demographics and aetiology
Treatment planning considerations, including patient case profiles, initial outcomes and longer-term expectations
Interdisciplinary and multidisciplinary approaches, including the links between adult orthodontics and periodontics, prosthetics, and temporomandibular disorders
This book is an invaluable resource for professionals providing orthodontic treatment to adults and those dealing with orthodontics as part of the interdisciplinary management of the adult dentition." From publisher's website.
Neuroscience for Dentistry / by Barbara O'Kane and Laura Barritt
2022 Thieme Medical Publishers, Inc.

"Practicing dentists are concerned with neural mechanisms controlling orofacial pain, masticatory function, taste, and proprioceptive input to the temporomandibular joint (TMJ) and teeth. As a result, one of the primary objectives of a dental neuroscience course should be to instruct the motor, sensory, and autonomic innervation of the head and neck pathways as well as the fundamentals of the biology and management of orofacial pain.
Most neuroscience textbooks provide excellent content coverage but do not focus on head and neck neuroscience from a dental medicine perspective and, although suitable for most health care students, the content does not adequately target dental students. The lack of specific dental information in neuroscience textbooks requires instructors, students, and practitioners to integrate information from multiple sources in order to develop a clear and comprehensive understanding of the orofacial region. Because of this, we set out to create a textbook that emphasizes the importance of the orofacial region and presents dental applicable information in the context of fundamental neuroscience.
Neuroscience for Dentistry
is a unique textbook that integrates fundamental concepts of general neuroscience with essential information on the neural mechanisms involved in the orofacial region and orofacial pain pathways. The text is arranged in two sections. Part I provides a concise overview of general neuroanatomy and targets all health science students enrolled in a first-year neuroscience course. Part II focuses specifically on the neural mechanisms that regulate mastication, speech, swallowing, as well as proprioceptive input from the muscles, joints, and periodontal ligament. Detailed information on the cranial nerves is provided, with specific emphasis on orofacial pain pathways, pain modulation, and pain control. The focus on orofacial neuroscience and orofacial pain is a distinctive attribute of
Neuroscience for Dentistry
and it addresses the fundamental need for a neuroscience textbook that is tailored to dental students, students of dental hygiene, and residents in oral maxillofacial surgery.
Although the textbook is written for dental students, it can also be used to teach neuroanatomy to other health science students or serve as a reference for dental practitioners and residents. To facilitate multidisciplinary use, the text is structured so that individual units and selected chapters can be used independently.
Key features of
Neuroscience for Dentistry
include:
Presentation of essential concepts of general and orofacial neuroanatomy through concise, high-yield descriptions and illustrations.
Schematics, charts, and tables to augment the concepts presented in the text.
Each chapter provides an introductory overview of chapter content and learning objectives.
National board style questions at the end of each chapter emphasize board-relevant information and allow for self-study.Relevant clinical correlations are integrated throughout the textbook to emphasize the relationship between basic neuroscience and clinical disorders."
Preface from the publisher's website.
2022 Elsevier Inc.
"Prescription opioid abuse has become a major issue around the world, especially within the United States and Canada. Surgeons' high rate of opioid prescriptions places them in a critical position of working with patients to manage their pain. Opioid Use, Overuse, and Abuse in Otolaryngology, edited by Dr. Ryan J. Li of Oregon Health and Sciences University, takes a comprehensive, practical look at the national opioid epidemic and provides specific otolaryngology-specific data on chronic opioid usage."
From publisher's website
.
2022 Elsevier Inc.
"
Chitosan in Biomedical Applications
provides a thorough insight into the complete chitosan chemistry, collection, chemical modifications, characterization and applications of chitosan in biomedical applications and healthcare fields. Chitosan, a biopolymer of natural origin, has been explored for its variety of applications in biomedical research, medical diagnostic aids and material science. It is the second most abundant natural biopolymer after cellulose, and considered as an excellent excipient because of its non-toxic, stable, biodegradable properties. Several research innovations have been made on applications of chitosan in biomedical applications. The book explores key topics, such as molecular weight, degree of deacetylation, and molecular geometry, along with an emphasis on recent advances in the field written by academic, industry, and clinical researchers. Chitosan in Biomedical Applications will be of interest to those in biomedical fields including the biomaterials and tissue engineering community investigating and developing biomaterials for biomedical applications, particularly graduate students, young faculty and others exploring chitosan-based materials."
From publisher's website.
2022 John Wiley & Sons Ltd.
"In this newly revised edition of
Surgical Critical Care and Emergency Surgery
, a distinguished team of emergency surgeons deliver a one-of-a-kind question-and-answer book on the growing specialty of surgical critical care and acute surgery, ideal for those caring for the critically ill and injured surgical patient.
This book reviews surgical critical care, emergency surgery, burns and trauma, and includes full color, high-quality surgical photographs to aid understanding. Readers will also benefit from access to a website that offers additional topics and tests, as well as an archive of all test questions and answers from previous editions.
The authors' focus throughout is on the unique problems and complexity of illnesses of the critically ill and injured surgical patient, and the specialist daily care that such patients require.
Perfect for the acute care surgeon, surgical intensivist and those in training,
Surgical Critical Care and Emergency Surgery
will also earn a place in the libraries of those working in or with an interest in critical care."
From the publisher's website
.
Springer Nature Switzerland AG 2022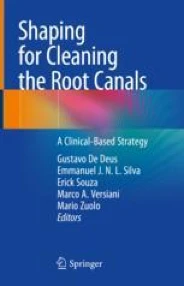 "This book provides clinicians with up-to-date, scientifically based guidance on the most important stages of endodontic treatment, i.e., cleaning and shaping of the root canal space, including mechanical preparation and chemical disinfection. Five internationally recognized experts present and discuss recent developments and new perspectives in the field. Important advances in root canal preparation and irrigation procedures are described with the aid of numerous high-quality illustrations. A key feature of the book is the detailed attention devoted to the latest research findings and to their impact on contemporary evidence-based clinical guidelines and modern clinical practice. On this basis, simple treatment protocols are proposed that take the anatomy of the root canals fully into account. In addition, emerging problems and trends are considered. The book will be an excellent resource for clinicians and advanced practitioners who are seeking to update their practice."
From the publisher's website
.