eBooks
New eBooks are regularly being added to our collection. Since there is often a delay in adding titles to the catalogue, the best way to stay up to date with new titles is by going directly to the publisher's websites (such as Wiley, SpringerLink and ScienceDirect), or keeping up with the Dentistry Library's blog and Twitter.
The following are a selection of new Wiley titles added since January 2016 that we have access to but that have not yet been added to the library catalogue (for other recently added Wiley titles, see here):
Biodegradable and biobased polymers for environmental and biomedical applications / edited by S. Kalia and L. Avérous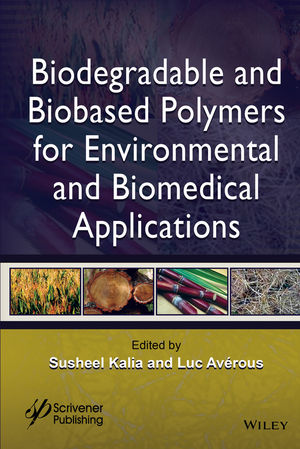 "This volume incorporates 13 contributions from renowned experts from the relevant research fields that are related biodegradable and biobased polymers and their environmental and biomedical applications.
Specifically, the book highlights:
Developments in polyhydroxyalkanoates applications in agriculture, biodegradable packaging material and biomedical field like drug delivery systems, implants, tissue engineering and scaffolds

The synthesis and elaboration of cellulose microfibrils from sisal fibres for high performance engineering applications in various sectors such as the automotive and aerospace industries, or for building and construction

The different classes and chemical modifications of tannins

Electro-activity and applications of Jatropha latex and seed

The synthesis, properties and applications of poly(lactic acid)

The synthesis, processing and properties of poly(butylene succinate), its copolymers, composites and nanocomposites

The different routes for preparation polymers from vegetable oil and the effects of reinforcement and nano-reinforcement on the physical properties of such biobased polymers

The different types of modified drug delivery systems together with the concept of the drug delivery matrix for controlled release of drugs and for antitumor drugs

The use of nanocellulose as sustainable adsorbents for the removal of water pollutants mainly heavy metal ions, organic molecules, dyes, oil and CO2

The main extraction techniques, structure, properties and different chemical modifications of lignins

Proteins and nucleic acids based biopolymers

The role of tamarind seed polysaccharide-based multiple-unit systems in sustained drug release"
"Forensic odontology refers to the science and practice of dentistry which may be applied to help solve litigation in both criminal and civil cases. It is a specialist branch of dentistry that assists the legal system in the handling, analysis and interpretation of dental evidence.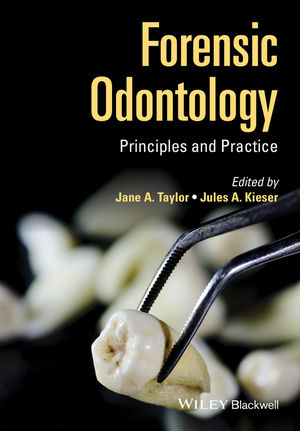 Forensic Odontology: Principles and Practice pulls together the very latest research findings and advice on best practice and essential skills, including aspects of forensic science that provide a well-rounded educational experience for the reader. Chapters provide coverage of anatomy and morphology, mortuary techniques, physical anthropology, applied forensic sciences, child and elder abuse, and facial approximation. The text introduces the various topics and discusses underpinning philosophies without being an exhaustive historical treatise. Appropriate case studies are used to highlight issues, and references to current research are provided to stimulate further reading and research.
Written by experienced practitioners in the field, this informative introductory text is invaluable to graduate and undergraduate students, as well as experienced dentists, wishing to gain experience or pursue a career in forensic odontology. This text will be a welcome addition to the forensic odontological libraries of all practicing forensic odontologists."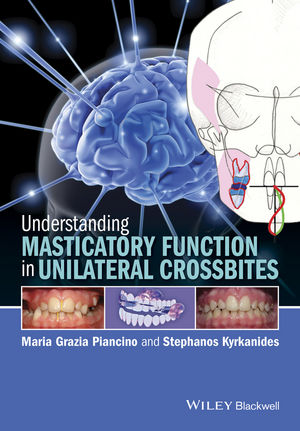 "Unilateral posterior crossbite is a problem often seen in orthodontic practice, and properly understanding chewing patterns will lead to the most effective treatment program. Drawing on their research and available literature, Drs. Piancino and Kyrkanides present a fascinating look at chewing cycles and their role in the functional treatment of unilateral posterior crossbite.
Describes the physiology and pathology of chewing patterns and muscular activation in humans
Explains chewing patterns and muscular coordination, and their influence on the growth and harmony of the stomatognathic system
Clinical instruction for checking and correcting masticatory function and functional asymmetry in order to prevent the relapse of the malocclusion
Clinical cases walk readers through the treatment of seven crossbites"
Books
*New Fiction Title* generously donated by Dr. Aaron Fenton
Pnin / by V. Nabokov
Vintage Books, 1989
Stacks PS3527 .A15 P517 1989
"Pnin is a professor of Russian at an American college who takes the wrong train to deliver a lecture in a language he cannot master. Pnin is a tireless lover who writes to his treacherous Liza: "A genius needs to keep so much in store, and thus cannot offer you the whole of himself as I do." Pnin is the focal point of subtle academic conspiracies he cannot begin to comprehend, yet he stages a faculty party to end all faculty parties." Taken from back cover
*See pages 38-42 for description of a patient's perception of a dental procedure.
Medical emergencies in dental practice / edited by O.E. Ogle, H. Dym, and R.J. Weinstock
Quintessence Publishing Co, Inc, 2016
Stacks RK51.5 .M43 2016Y
"From the beginning we created this book with the busy clinician in mind. It was our goal to produce a reference text that would be easy to read and understand and would present effective emergency management in a succinct, organized sequence. Beneficial step-by-step treatment guidelines and algorithms outline the steps and decision-making process for each emergency medical situation. In addition, we identified contributors with significant experience dealing with medical emergencies as hospital-based dental practitioners. Each chapter focuses on a distinct physiological system and the common related emergencies that practitioners may encounter. We think this book will be an ideal clinical reference because it is accessible and presents a systematic approach of how to manage specific medical emergencies." Taken from Preface, vii
The ADA practical guide to patients with medical conditions, 2nd edition / edited by L.L. Patton and M. Glick
Wiley-Blackwell, 2016
Stacks RK56 .A33 2016Y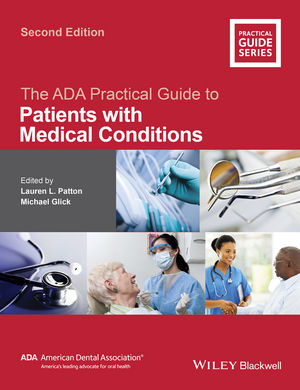 "This new second edition updates all of the protocols and guidelines for treatment and medications and adds more information to aid with patient medical assessments, and clearly organizes individual conditions under three headings: background, medical management, and dental management. Written by more than 25 expert academics and clinicians, this evidence-based guide takes a patient-focused approach to help you deliver safe, coordinated oral health care for patients with medical conditions. Other sections contain disease descriptions, pathogenesis, coordination of care between the dentist and physician, and key questions to ask the patient and physician. Key features include:
Coverage of clinical topics including: Cardiovascular Disease, Pulmonary Disease, Endocrine Disorders, Bleeding Disorders, Neurologic Disorders, Neurodevelopmental and Psychiatric Disorders, Geriatric Health and Functional Issues, HIV/AIDS and Related Conditions, and more

Identification of risks related to hemostasis, susceptibility to infection, drug actions/interactions, and ability to tolerate dental care, specific to the patient's medical condition

More than 75 summary tables to help you digest vital information

Quick reference points and guides to key dental care issues in each chapter

A new chapter on medical screening assessment in a dental setting and biomedical screening tests performed by oral health care professionals"

Taken from back cover
iPad for dentistry: digital communication for the patient and the dental team / by M. Imburgia
Quintessenza, 2014
Stacks RK240 .I43 2014Y
"This book is a concise and simple guide to the use of new technology in dentistry. It is written for those who would like to introduce the iPad as a business tool in their practice but do not know how to do it, as well as for those who may already be using the iPad but have not quite figured out how best to implement specific applications [...] The goal of this book is to guide the clinician in the use of new technology for obtaining potentially diagnostic information and communicating with the patient and the dental team, thus mapping a course to follow to obtain the projected clinical result. When the tablet, related applications, and other devices are adequately set up and integrated with each other, this simple technology allows:
Effective and individualized communication with patients

Project sharing with the dental team, increasing clinical efficiency and performance

Greatly simplified techniques of smile design across a wide range of clinical applications, from complete rehabilitation to the restoration of a single tooth

A simplified method of consistently providing the dentist and patient a shared point of view" Taken from Preface, v-vi
Surgical design for dental reconstruction with implants: a new paradigm / by M. Chin
Quintessence Publishing Co, Inc., 2016
Stacks RK667 .I45 C485 2016X
"The purpose of this book is to demonstrate a strategy to improve the outcome of oral and maxillofacial reconstruction by combining evolving principles of neurophysiology and tissue engineering with an integrated surgical and laboratory technique. This book should be of special interest to surgical clinicians and orthodontists. The surgical principles presented in the forthcoming chapters equally applicable to the dental implant surgeon, maxillofacial surgeon, and craniofacial surgeon [...] What follows in this book is a discussion of how emerging biotechnology discoveries can combine the theoretical and the clinical and allow establishment of a working model that can be applied to real problems affecting real patients. This integrated approach offers the potential to solve clinical problems that are known to be resistant to conventional treatments." Taken from Preface, vii
Children's Books
*These titles were generously donated by Dentistry Librarian Maria Buda*
The tooth fairy / by N. Astley and M. Baker
Series: Peppa Pig
Scholastic, Inc., 2013
Stacks PZ7 .T643 2013
"Peppa Pig has lost her first tooth! If she tucks it under her pillow, will the Tooth Fairy come for a special visit?" Taken from back cover
Dentist trip / by N. Astley and M. Baker
Series: Peppa Pig
Scholastic, Inc., 2016
Stacks PZ7 .T644
"Peppa and George are going to the dentist today. It's George's first visit, so he's a little nervous--but Peppa shows him that a trip to the dentist can be lots of fun!" Taken from back cover
Theses
Herbal medicine use in adult dental school patients at the University of Toronto / by Edward Yoon
Thesis (M.Sc.)--University of Toronto, 2016