This list includes new Wiley eBook titles published in September, October, November and December 2015 ONLY
. For new titles that were added between January and August 2015 inclusive, click here.
Advanced bioelectronic materials / edited by A. Tiwari, H.K. Patra, and A.P.F. Turner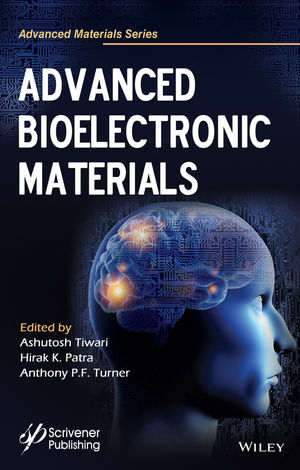 "This book covers the recent advances in the development of bioelectronics systems and their potential application in future biomedical applications starting from system design to signal processing for physiological monitoring, to in situ biosensing."
This book "has contributions from distinguished international scholars whose backgrounds mirror the multidisciplinary readership ranging from the biomedical sciences, biosensors and engineering communities with diverse backgrounds, interests and proficiency in academia and industry. The readers will benefit from the widespread coverage of the current literature, state-of-the-art overview of all facets of advanced bioelectronics materials ranging from real time monitoring, in situ diagnostics, in vivo imaging, image-guided therapeutics, biosensors, and translational biomedical devices and personalized monitoring."
Biomaterials science : processing, properties, and applications V : ceramic transactions, volume 254 / edited by R. Narayan, S. Bose and A. Bandyopadhyay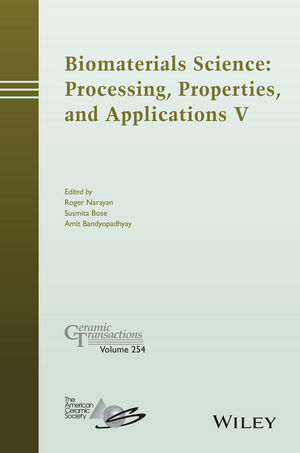 "Taking place at the David L. Lawrence Convention Center, Pittsburgh, Pennsylvania, this CT Volume contains 17 papers from the following 2014 Materials Science and Technology (MS&T'14) symposia:
Next Generation Biomaterials

Surface Properties of Biomaterials"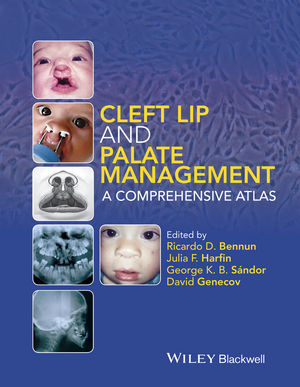 "Cleft Lip and Palate Management: A Comprehensive Atlas-with more than 400 photographs and illustrations-provides the latest concepts about the surgical/orthodontic interrelation in cleft lip and palate treatment. Dr. Bennun and his team detail the diagnostic techniques to determine the best treatment protocols for optimal results and decreased chance of retreatment.
The first part explains the principles of cleft and palate treatment, including the role of tissue engineering in craniofacial surgery. Part 2 details the aspects of primary surgical reconstruction, Part 3 discusses orthodontic treatments of cleft lip and palate, including a chapter on adult treatment, and Part 4 covers how to improve results in interdisciplinary treatment. Case presentations include results of treatment after 20-year follow up visits. Ideal for oral and maxillofacial surgeons, pediatric plastic surgeons, orthodontists, pediatric dentists, and residents in these specialties."
Dental implant complications : etiology, prevention, and treatment, 2nd edition / edited by S.J. Froum
"Dental implants have become one of the most popular and rapidly growing techniques for replacing missing teeth. While their predictability, functionality, and durability make them an attractive option for patients and clinicians alike, complications can arise at any stage from patient assessment to maintenance therapy. Dental Implant Complications: Etiology, Prevention, and Treatment, Second Edition, updates and expands the hallmark first edition, which was the first comprehensive reference designed to provide clinicians of all skill levels with practical instruction grounded in evidence-based research. Featuring cases from a variety of dental specialties, the book covers the most commonly occurring implant complications as well as the unique."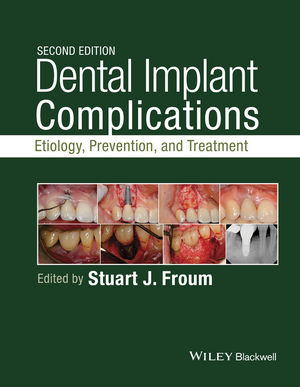 This book "is organized sequentially, guiding the reader through complications associated with the diagnosis, treatment planning, placement, restoration, and maintenance of implants at any stage. Complications associated with various bone augmentation and sinus lift procedures are also discussed in detail with emphasis on their etiology and prevention. Each chapter utilizes a highly illustrated and user-friendly format to showcase key pedagogical features, including a list of "take home tips" summarizing the fundamental points of each chapter. New chapters include discussions of complications from drug prescribing, implant naturalization, cemented restorations, loose implant restoration syndrome, and craniofacial growth. Readers will also find more case presentations to see how complications have been managed in real-world situations."
This book "brings together contributions from leading experts in the field under the superior editorship of Dr. Stuart Froum. With its pragmatic approach to preventing and managing implant complications, this expertly crafted text continues to serve as an indispensable clinical reference and guide for all dentists placing or restoring implants."
Handbook of polymers for pharmaceutical technologies / edited by V.K. Thakur and M.K. Thakur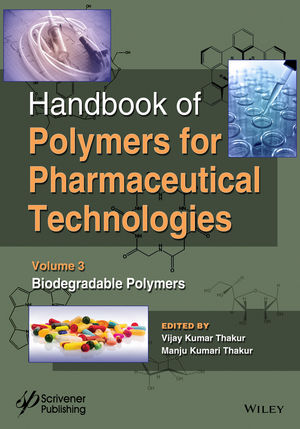 Volume 1: Structure and Chemistry
(previously featured on the blog)
Volume 2: Processing and Applications
(previously featured on the blog)
Volume 3: Biodegradable Polymers
(*NEW)
Volume 4: Bioactive and Compatible Synthetic/Hybrid Polymers
(*NEW and not yet added to the library catalogue)
"Polymers are one of the most fascinating materials of the present era finding their applications in almost every aspects of life. Polymers are either directly available in nature or are chemically synthesized and used depending upon the targeted applications.Advances in polymer science and the introduction of new polymers have resulted in the significant development of polymers with unique properties. Different kinds of polymers have been and will be one of the key in several applications in many of the advanced pharmaceutical research being carried out over the globe.
This 4-partset of books contains precisely referenced chapters, emphasizing different kinds of polymers with basic fundamentals and practicality for application in diverse pharmaceutical technologies. The volumes aim at explaining basics of polymers based materials from different resources and their chemistry along with practical applications which present a future direction in the pharmaceutical industry. Each volume offer deep insight into the subject being treated."
The journal of prosthodontics on dental implants / edited by A.S. Bidra and S.M. Parel
"The Journal of Prosthodontics has been the official publication of the American College of Prosthodontics for more than 20 years. In excess of 1,000 peer-reviewed articles on a wide variety of subjects are now in print, representing a treasure chest of history and valuable information on a myriad of topics of interest to the specialty of prosthodontics."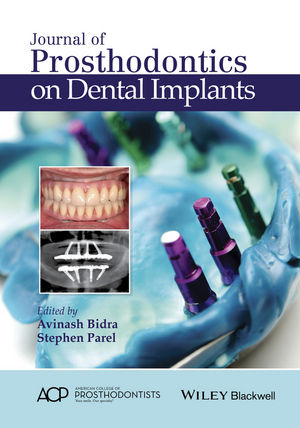 This book "is a "best of" compilation of the journal's articles from a number of years, focusing exclusively on the multiple applications of osseointegrated implants: for the management of the partially edentulous patient, management of the completely edentulous patient, and management of patients with maxillofacial defects. Sections also relate to in-vitro studies and general considerations to round out the readership selections.
Whether you're a subscriber who's looking for implant articles in one convenient collection or a clinician with a focus on implant dentistry looking to improve your knowledge base, Journal of Prosthodontics on Dental Implants is a must-have for your personal library."
Marketing implant dentistry : attract and influence patients to accept your dental implant treatment plan / by M. Hines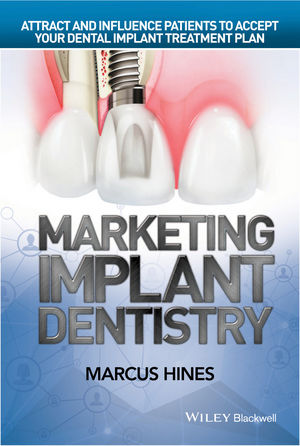 "A large percentage of skilled dental professionals lack the tools and comfort level required to market themselves and their dental implant practices effectively As a consequence, these dental professionals miss several opportunities to help patients and grow their business. Even those who recognize the need for marketing often don't have the experience or training to do so effectively. Marketing Implant Dentistry meets this need by giving dentists the tools to better market and promote their practices and to gain case acceptance."
This book "presents proven approaches for attracting dental implant patients and demonstrates the use of successful communication skills, including verbal and visual aids. This book details multiple examples of patient friendly and professional letters for use in targeting both new implant patients and professional referral sources. Readers will learn the benefits of adopting non-traditional approaches such as hosting patient education seminars, as well as cultivating professional relationships with the medical community (physicians) for the purposes of generating untapped referral relationships. Best practices in internet and social media marketing, specific to implant dentistry, are also demonstrated so practices can make the most out of these low-cost opportunities."
This book "updates the landmark text in this important discipline within oral and maxillofacial surgery, otolaryngology/head and neck surgery, and general surgery. Written by well-established clinicians, educators, and researchers in oral and maxillofacial surgery, this book brings together information on the etiology, diagnosis, and treatment of all types of salivary gland pathology. Clear and comprehensive, Salivary Gland Pathology: Diagnosis and Management offers complete explanation of all points, supported by a wealth of clinical and surgical illustrations to allow the reader to gain insight into every facet of each pathologic entity and its diagnosis and treatment."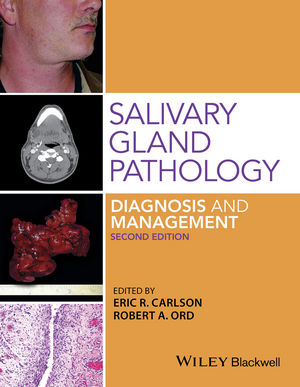 This book "offers comprehensive coverage of all aspects of this topic. Beginning with the embryology, anatomy and physiology of the salivary glands, the first section of the book discusses radiographic imaging, infections, cystic conditions, sialoadenitis and sialolithiasis, and systemic diseases. The second section of the book is devoted to the classification of salivary gland tumors and devotes individual chapters to the discussion of each type. Additions for this section of the second edition include molecular biology of salivary gland neoplasia, radiation therapy, and chemotherapy and targeted therapy for salivary gland malignancies. The book closes with a discussion of pediatric salivary gland pathology, traumatic injuries of the salivary glands and miscellaneous pathologic processes of the salivary glands and ducts, including a section on saliva as a diagnostic fluid.
The book is intended for a very diverse audience, including academic oral and maxillofacial surgeons, otolaryngologists / head and neck surgeons, general surgeons, as well as residents in these disciplines. Private practitioners will want to place this publication on the bookshelves of their offices so as to consult the textbook when evaluating a patient with salivary gland pathology."
"With new medications, medical therapies, and increasing numbers of older and medically complex patients seeking dental care, all dentists, hygienists, and students must understand the intersection of common diseases, medical management, and dental management to coordinate and deliver safe care.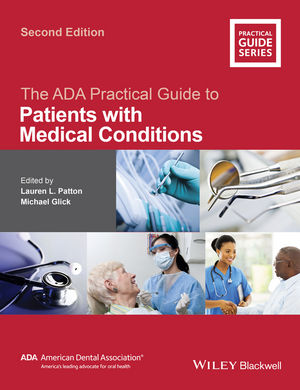 This new second edition updates all of the protocols and guidelines for treatment and medications and adds more information to aid with patient medical assessments, and clearly organizes individual conditions under three headings: background, medical management, and dental management. Written by more than 25 expert academics and clinicians, this evidence-based guide takes a patient-focused approach to help you deliver safe, coordinated oral health care for patients with medical conditions.
Other sections contain disease descriptions, pathogenesis, coordination of care between the dentist and physician, and key questions to ask the patient and physician."
Note that you will
not
find the following titles in the U of T library catalogue (but we are working on remedying this!):
Advanced processing and manufacturing technologies for nanostructured and multifunctional materials II : a collection of papers presented at the 39th International Conference on Advanced Ceramics and Composites / edited by T. Ohji, M. Singh, and M. Halbig
Book Series: Ceramic Engineering and Science Proceedings
"This CESP issue contains papers that were presented during three symposia held during the 39th International Conference and Exposition on Advanced Ceramics and Composites, Daytona Beach, Florida, January 25–30, 2015:
Symposium 8: 9th International Symposium on Advanced Processing and Manufacturing Technologies for Structural and Multifunctional Materials and Systems (APMT)

Focused Session 4: Additive Manufacturing and 3D Printing Technologies

Symposium 7: 9th International Symposium on Nanostructured Materials and Nanocomposites
Over 170 contributions (invited talks, oral presentations, and posters) were presented by participants from universities, research institutions, and industry, which offered interdisciplinary discussions indicating strong scientific and technological interest in the field of nanostructured systems. This issue contains 18 peer-reviewed papers that cover various aspects and the latest developments related to nano-scaled materials and functional ceramics." Taken from Preface, ix
Advances in bioceramics and porous ceramics VIII : a collection of papers presented at the 39th International Conference on Advanced Ceramics and Composites / edited by R.J. Narayan and P. Colombo
Book Series: Ceramic Engineering and Science Proceedings
"This issue contains the proceedings of the "Next Generation Bioceramics" and "Porous Ceramics: Novel Developments and Applications" symposia of the 39th International Conference and Exposition on Advanced Ceramics and Composites (ICACC'15), which was held from January 25–30, 2015 in Daytona Beach, Florida, USA.
[...] The "Next Generation Bioceramics" symposium addressed several areas associated with processing, characterization, modeling, and applications of bioceramic materials. Topics covered by the symposium included processing of advanced bioceramic materials; bioinspired and biomimetic ceramic materials; biomineralization; self-assembly of bioceramic materials; inorganic-organic composite materials; nanostructured bioceramic materials; mechanical properties of bioceramic materials; in vitro and in vivo characterization of bioceramic materials; bioceramic materials for drug delivery; bioceramic materials for gene delivery; bioceramic materials for sensing; and bioceramic materials for dental applications.
[...]
The symposium on porous ceramics was very well attended, with presentations given by people from academia and industry, confirming that the topic is of great interest and that continuous progress is being made both in university labs and R&D industrial facilities. In particular, researchers are striving to expand the range of porous architectures achievable, by devising novel and improved processing methods, the type of materials being produced with high levels of porosity (e.g. geopolymers), and the applications for highly porous ceramics. At the same time, advances in characterization techniques, such as Computed Tomography coupled with modeling, as well as in Additive Manufacturing-based fabrication techniques are increasingly demonstrating to be a key factor in the development of ceramic components with optimized porous architecture and properties."
Taken from Preface, vii-viii
Dental benefit and practice management : a guide for successful practices / by M.M. Okuji
This book "
is a practical tool that helps you manage your office in tune with the realities of modern dental practice.
Written by both dentists and insurance industry professionals

Practical explanations to effectively and legally process claims

Describes the changes in dental practice management to make your practice patient centered

Competitive strategies for dentists and organizations"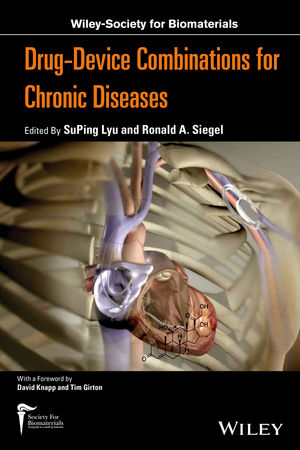 "This book covers two areas, the first detailing the concepts and technologies of drug-device combination products. The second area includes case studies of important products that either significantly shape our technologies and thinking, or contribute to current healthcare practice.
Discusses where drugs and devices work, where they fail, and when they need to work with each other
Reviews interactions between human bodies and the drug-device combination products the measurements of these interactions
Covers how a drug-device combination product is developed, tested, and regulated
Includes case studies of steroid releasing leads, AOA treated tissue heart valves, intrathecal drug delivery pumps, infuse bone grafts, drug eluting stents, and antimicrobial meshes"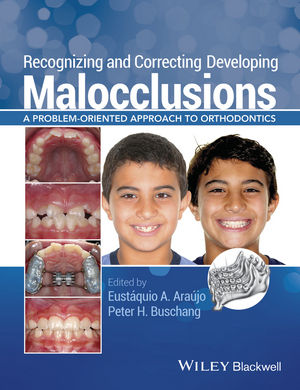 This book "provides an evidence-based approach to early treatment, an often-controversial topic. Based on decades of experience in clinical practice and education, Drs. Araújo and Buschang clearly present treatment protocols for mixed-dentition patients with various malocclusions and other orthodontic problems. Class I, Class II, and Class III malocclusions are covered extensively, along with eruptive deviations and open-bite malocclusions. The literature is comprehensively reviewed to ensure that the reader thoroughly understands the development, phenotypic characteristics and etiology of each type of malocclusion. Taking a problem-oriented approach, the authors provide detailed information for each case, develop comprehensive problem lists, and then provide evidence-based treatment solutions. The clinical focus of the text is ideal suited for private-practice clinician, with numerous references and academic underpinnings to ensure its suitability for orthodontic and pediatric dentistry residents.
Focuses solely on mixed dentition orthodontic treatments
Great variety of case studies-5 to 10 cases per chapter
Each case is presented in the format of a problem list and evidence-based solutions
More than 300 clinical photographs and radiographs"