New eBooks
"Filling a gap in the health policy literature, author and dental public health specialist Dr. Carlos
Quiñonez explores the complexities surrounding Canada's dental care system and policies, including how they came to be, their consequences, and what they mean for oral health and access to dental care. The Politics of Dental Care in Canada seeks to answer a long standing policy question in Canadian health care: why is dental care excluded from Canada's national system of health insurance, Medicare? The text presents a history of dentistry in Canada from the late nineteenth century onward, outlining how dentistry traversed a developing Canadian welfare state. Dr. Quiñonez explores factors that led to dentistry's separation from larger movements in health care policy, including moral questions on individual versus social responsibility over health, scientific advances in the field, and prevailing economic uncertainty. Opening with a foreword by Dr. Dennis Raphael, this vital text offers an extensive overview on how the politics of dental care contributes to inequalities and inequities in oral health. From discussing scientific and public health advances in dentistry to looking at the general nature of oral health care in Canada from an international perspective, this text serves as an important addition to the field of health policy and a foundational resource for courses in dentistry, health studies, and comparative health policy."
Oral and Maxillofacial Surgery for the Medically Compromised Patient / edited by Daniel J. Meara and Rajesh Gutta
Springer Nature Switzerland AG 2022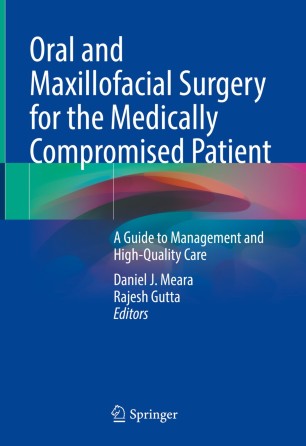 "This book is a detailed guide to the identification and appropriate management of patients who represent a high risk when performing oral and maxillofacial surgery or the complex procedures that are increasingly attempted by general dental practitioners. Emphasis is also placed on evaluation of the medically compromised patient for outpatient anesthesia. The book is systematically divided into a series of chapters focusing on the medical conditions most commonly encountered in practice and on current treatment standards. Each chapter outlines evidence-based guidelines for evaluation of patients to establish whether they are suitable candidates for oral surgery. In addition, commonly encountered clinical management dilemmas are thoroughly explored. Lastly, this book will enable the provider to understand whether there is a need to seek medical clearance before proceeding. It will be an invaluable guide for both oral and maxillofacial surgeons and general dentists." From Publisher's Website


"

Provides the latest neuroimaging-based evidence on the brain mechanisms of oral functions
Dental Neuroimaging: The Role of the Brain in Oral Functions provides an up-to-date overview of neuroimaging research on the neural mechanisms underlying mastication, swallowing, sensory processing, and other oral topics.
Divided into three parts, the book first introduces the theoretical framework of the brain-stomatognathic axis, clinical assessments for oral function, and neuroimaging methods. The second part presents recent neuroimaging findings of oral sensory and motor functions such as somatosensation, gustation, and orofacial pain and anxiety. The book concludes with a review of recent translational research and discussion of the application of neuroimaging in clinical management. Throughout the text, boxed sections highlight key information about cognitive neuroscience, imaging techniques, interpreting neuroimaging results, and relating research findings to clinical practice.
Covers specific clinical applications of dental neuroimaging in geriatric dentistry and in brain plasticity and adaptation

Summarizes classic research works in neuroscience and oral science

Discusses potential clinical applications of neuroimaging in dental practice

Features chapter summaries, further reading links, guided clinical scenarios, and numerous figures and tables
Offering a systematic introduction to brain science and how it relates to dental medicine, Dental Neuroimaging: The Role of the Brain in Oral Functions is essential reading for students and researchers in disciplines such as neuroscience, neuroanatomy, oral physiology, dentistry and oral healthcare, speech therapy, and oral rehabilitation." From Publisher's Website
Pediatric ENT Infections / edited by Cemal Cingi, Emin Sami Arısoy, and Nuray Bayar Muluk
Springer Nature Switzerland AG 2022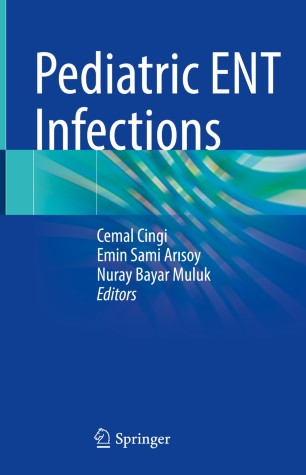 "
The book provides a comprehensive and up-to-date overview of pediatric ENT infections. It brings together the experience of authors from more than 30 countries and aims to provide a broader understanding of the prevention and treatment of infectious diseases in children, that will likely lead to improve their health globally. In addition to new infections like COVID-19, the work reviews the latest treatments modalities. The list of topics ranges from basic to very advanced and the book will be therefore an invaluable resource for ENT and pediatrics trainees and students, as well as for experienced practitioners in these fields."
From Publisher's Website
Temporomandibular Joint Disorders / edited by
Darpan Bhargava
Springer Nature Singapore Pte Ltd. 2021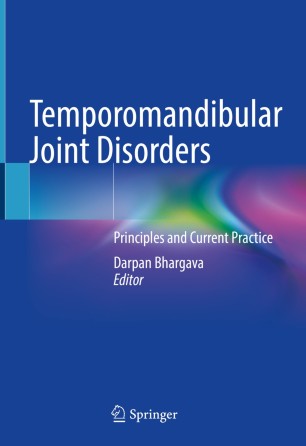 "This book is designed to provide a crisp and necessary information for all the under-graduate and post-graduate medical students, Oral and Maxillofacial Surgeons, ENT Surgeons, General Surgeons, General Dentists and other health care workers who deal with TMDs in their practise. It includes contributions from eminent surgeons across the world who treat TMJ disorders and diseases using various conventional to modern state of the art techniques.
Temporomandibular joint disorders (TMDs) are familiar yet difficult to diagnose in routine practice due to the complexity of the joint and its surrounding structures. The symptoms usually associated with TMDs present with pain, joint sounds such as click or crepitus, difficulty during mastication, reduced mouth opening are some of the many presentations. Definite diagnosis of the TMDs can be challenging as the patients present with varying symptoms. These disorders of the joint can vary from a simple disc displacement to complex pathologies. Management of the TMDs can be tricky and hence need a thorough evaluation of the joint and surrounding structures. There has been a tremendous leap in managing these disorders from simple conservative management to several advanced surgeries to salvage the joint.
This compilation highlights all the relevant details regarding TMDs and its management which will offer utmost details to practising surgeons who often deal with TMDs. This book will be a delight to read for all the clinicians and surgeons who are interested in treating the small yet complex jaw joint in the facial region."
From Publisher's Website


The Oral Microbiome / edited by

Guy R. Adami
Springer Science+Business Media, LLC, part of Springer Nature 2021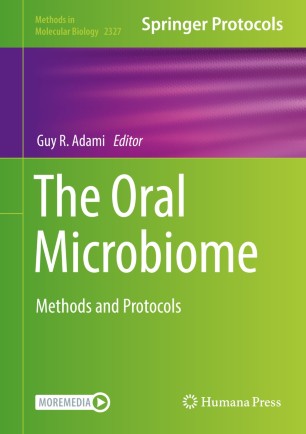 "
This volume discusses the oral microbiome, and oral and systemic health. The chapters in this book cover topics such as analytical techniques for identifying and measuring oral bacteria; strategies for controlling common sources of variability in oral microbiome methods for viral bacterial and fungal analysis; ways to study oral DNA and RNA samples to identify molecular pathways to disease; approaches to functional assays for oral bacteriophage, antibiotic purging of systemic bacteria; and metaproteomic analysis of various oral samples. Written in the highly successful
Methods in Molecular Biology
series format, chapters include introductions to their respective topics, lists of the necessary materials and reagents, step-by-step, readily reproducible laboratory protocols, and tips on troubleshooting and avoiding known pitfalls.

Cutting-edge and practical, The Oral Microbiome: Methods and Protocols is a valuable resource for any scientist or researcher looking to further study this exciting and developing field."
From Publisher's Website


Polymeric and Natural Composites / edited by
Md Saquib Hasnain, Amit Kumar Nayak, Saad Alkahtani
Springer Nature Switzerland AG
2022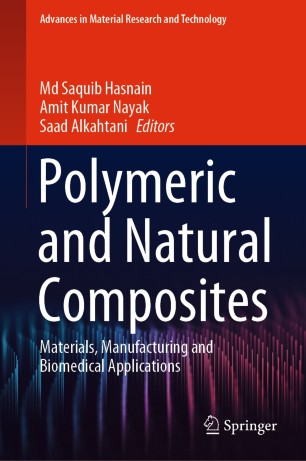 "
This book provides understanding of raw materials, manufacturing and biomedical applications of different polymeric and natural composites such as drug delivery, growth factor delivery, orthopedics, dentistry and wound dressing."
From Publisher's Website
Springer Nature Singapore Pte Ltd.
2022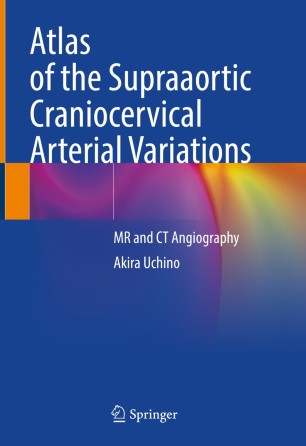 "This book presents numerous figures of various variations of the supraaortic arteries detected by MR and CT angiography. Improved both MR and CT angiographic image quality permits incidental detection of even small anomalous arterial branches. Although the cerebral arterial variations may have limited clinical significance, their correct diagnosis during MR and CT angiographic image interpretation is important to interventional neuroradiologists as well as both neurosurgeons and otorhinolaryngologists, who must be familiar with arterial variations to prevent complications during surgery. Readers can easily identify arterial variations and make correct diagnosis during image interpretation using this textbook."
From Publisher's Website



Nanoengineering of Biomaterials: Biomedical Applications, II / edited by
Sougata Jana and
Subrata Jana
2022 WILEY‐VCH GmbH
In Nanoengineering of Biomaterials: Drug Delivery & Biomedical Applications, an expert team of chemists delivers a succinct exploration of the synthesis, characterization, in-vitro and in-vivo drug molecule release, pharmacokinetic activity, pharmacodynamic activity, and the biomedical applications of several types of nanoengineered biomaterials. The editors have also included resources to highlight the most current developments in the field.
The book is a collection of valuable and accessible reference sources for researchers in materials chemistry and related disciplines. It uses a functions-directed approach to using organic and inorganic source compounds that translate into biological systems as scaffolds, micelles, dendrimers, and other delivery systems.
Nanoengineering of Biomaterials offers readers up-to-date chemistry and material science insights that are readily transferrable to biomedical systems. The book also includes:
Thorough introductions to alginate nanoparticle delivery of therapeutics and chitosan-based nanomaterials in biological applications

Comprehensive explorations of nanostructured carrageenan as a drug carrier, gellan gum nanoparticles in drug delivery, and guar-gum nanoparticles in the delivery of bioactive molecules

Practical discussions of protein-based nanoparticles for drug delivery, solid lipid nanoparticles as drug carriers, and pH-responsive nanoparticles in therapy

In-depth examinations of stimuli-responsive nano carriers in drug targeting
Perfect for pharmaceutical chemists, materials scientists, polymer chemists, life scientists, and medicinal chemists, Nanoengineering of Biomaterials: Drug Delivery and Biomedical Applications is also an indispensable resource for biologists and bioengineers seeking a one-stop reference on the transferability of materials chemistry and nanotechnology to biomedicine." From Publisher's Website
Computational Modeling and Simulation Examples in Bioengineering / edited by Nenad D. Filipovic
2022 The Institute of Electrical and Electronics Engineers, Inc.

"A systematic overview of the quickly developing field of bioengineering—with state-of-the-art modeling software!
Computational Modeling and Simulation Examples in Bioengineering provides a comprehensive introduction to the emerging field of bioengineering. It provides the theoretical background necessary to simulating pathological conditions in the bones, muscles, cardiovascular tissue, and cancers, as well as lung and vertigo disease. The methodological approaches used for simulations include the finite element, dissipative particle dynamics, and lattice Boltzman. The text includes access to a state-of-the-art software package for simulating the theoretical problems. In this way, the book enhances the reader's learning capabilities in the field of biomedical engineering.
The aim of this book is to provide concrete examples of applied modeling in biomedical engineering. Examples in a wide range of areas equip the reader with a foundation of knowledge regarding which problems can be modeled with which numerical methods. With more practical examples and more online software support than any competing text, this book organizes the field of computational bioengineering into an accessible and thorough introduction. Computational Modeling and Simulation Examples in Bioengineering:
Includes a state-of-the-art software package enabling readers to engage in hands-on modeling of the examples in the book

Provides a background on continuum and discrete modeling, along with equations and derivations for three key numerical methods

Considers examples in the modeling of bones, skeletal muscles, cartilage, tissue engineering, blood flow, plaque, and more

Explores stent deployment modeling as well as stent design and optimization techniques

Generates different examples of fracture fixation with respect to the advantages in medical practice applications
Computational Modeling and Simulation Examples in Bioengineering is an excellent textbook for students of bioengineering, as well as a support for basic and clinical research. Medical doctors and other clinical professionals will also benefit from this resource and guide to the latest modeling techniques." From Publisher's Website
Biopharmaceutics: From Fundamentals to Industrial Practice / by Hannah Batchelor
2022 John Wiley & Sons Ltd.


"

Explore the latest research in biopharmaceutics from leading contributors in the field
In Biopharmaceutics - From Fundamentals to Industrial Practice, distinguished Scientists from the UK's Academy of Pharmaceutical Sciences Biopharmaceutica Focus Group deliver a comprehensive examination of the tools used within the field of biopharmaceutics and their applications to drug development. This edited volume is an indispensable tool for anyone seeking to better understand the field of biopharmaceutics as it rapidly develops and evolves.
Beginning with an expansive introduction to the basics of biopharmaceutics and the context that underpins the field, the included resources go on to discuss how biopharmaceutics are integrated into product development within the pharmaceutical industry. Explorations of how the regulatory aspects of biopharmaceutics function, as well as the impact of physiology and anatomy on the rate and extent of drug absorption, follow.
Readers will find insightful discussions of physiologically based modeling as a valuable asset in the biopharmaceutics toolkit and how to apply the principles of the field to special populations. The book goes on to discuss:
Thorough introductions to biopharmaceutics, basic pharmacokinetics, and biopharmaceutics measures

Comprehensive explorations of solubility, permeability, and dissolution

Practical discussions of the use of biopharmaceutics to inform candidate drug selection and optimization, as well as biopharmaceutics tools for rational formulation design

In-depth examinations of biopharmaceutics classification systems and regulatory biopharmaceutics, as well as regulatory biopharmaceutics and the impact of anatomy and physiology
Perfect for professionals working in the pharmaceutical and biopharmaceutical industries, Biopharmaceutics - From Fundamentals to Industrial Practice is an incisive and up-to-date resource on the practical, pharmaceutical applications of the field." From Publisher's Website
New Theses


Mortality and Morbidity in Out-of-Hospital Deep Sedation and General Anaesthesia for Dentistry in British Columbia / by Paul Azzopardi
MSc, University of Toronto, 2021


An Accelerated Aging Protocol Based on Thermomechanical and Biochemical Challenges for Dental Bonding Agent Development / by Tomas Vilde
MSc, University of Toronto, 2021
Salivary Gland Neoplasms: Application of RNA-sequencing and Surrogate Immunohistochemical Markers to Refine Classification / by Justin Bubola
MSc, University of Toronto, 2021


Use of High-concentration Chlorhexidine (Prevora) for Reduction in 'Need for Surgery' in Patients with Periodontitis / by Quang Vinh Nguyen
MSc, University of Toronto, 2021
Effect of Emdogain on Soft-tissure Wound Healing following Surgical Crown Lengthening Procedures / by Haleh Javidnia
MSc, University of Toronto, 2021
MSc, University of Toronto, 2021