New Books:
Quintessence Publishing, 2018
"Digital technologies have broadened and enriched the horizon, impact, and delivery of dentistry for decades, and will continue to do so. Since an in-depth understanding of innovations and new approaches can be somewhat confusing, this comprehensive reference book aims to describe and demystify the underlying principles of digital technologies. It also examines similarities and differences between available and emerging systems, and demonstrates the value and use of digital approaches in clinical cases. The book looks at how we acquire, manipulate, and leverage digital data in a host of disciplines as well as the implications of and opportunities for digital dentistry in education. Contributions from authors with differing expertise emphasize the influence of digital technologies across a breadth of disciplines, well beyond restorative dentistry. This reference book could not be a comprehensive resource without addressing the challenges and opportunities intrinsic to both integrating new technologies into dental practice and keeping up with the inevitable fast-paced changes. Previewing the future, the book explores the potential impact of new innovations on how and what we practice as well as how we think, teach, and pursue knowledge. Energizing our ingenuity and imagination, the book lays the groundwork for creating dentistry's vibrant and exciting future."
Cambridge Scholars Publishing, 2019
RK58 .T86 2019Y
"This book serves as an introduction to the economics of dentistry. It provides an introduction to the basic laws of economics, along with their application in the oral health care sector. It presents dental professionals and students with the elements of economic theory and thinking as applied to their own field, and will be of value to those willing to learn how everyday decisions and actions in dentistry are influenced by the laws of economics. The book will be essential reading for dental professionals, policy makers, oral health administrators, and dental students."
Ergonomics in Dentistry – Study of people efficiency in a Working Environment / by D. Arya, S. Jaiswal & S. Raj
LAP LAMBERT Academic Publishing, 2016
RK51.5 A79 2016
"[Ergonomics] denotes the science of work that extends across all aspects of human activity, and therefore promotes a full approach to enhance the well-being of people at work. Ergonomics well help people to assess their abilities and limitations and teaches them how to perform safely, effectively, and comfortably within the environment. Ergonomics looks at what kind of work is done, what tools are used and the whole working environment. The aim of ergonomics is to find the best fit between workers and their working conditions."
Ergonomics: The Dental Law – Ergonomic applications to dental practice / by M. Bhandari, S. Grover & D. Rawat
LAP LAMBERT Academic Publishing, 2019
RK51.5 B43 2019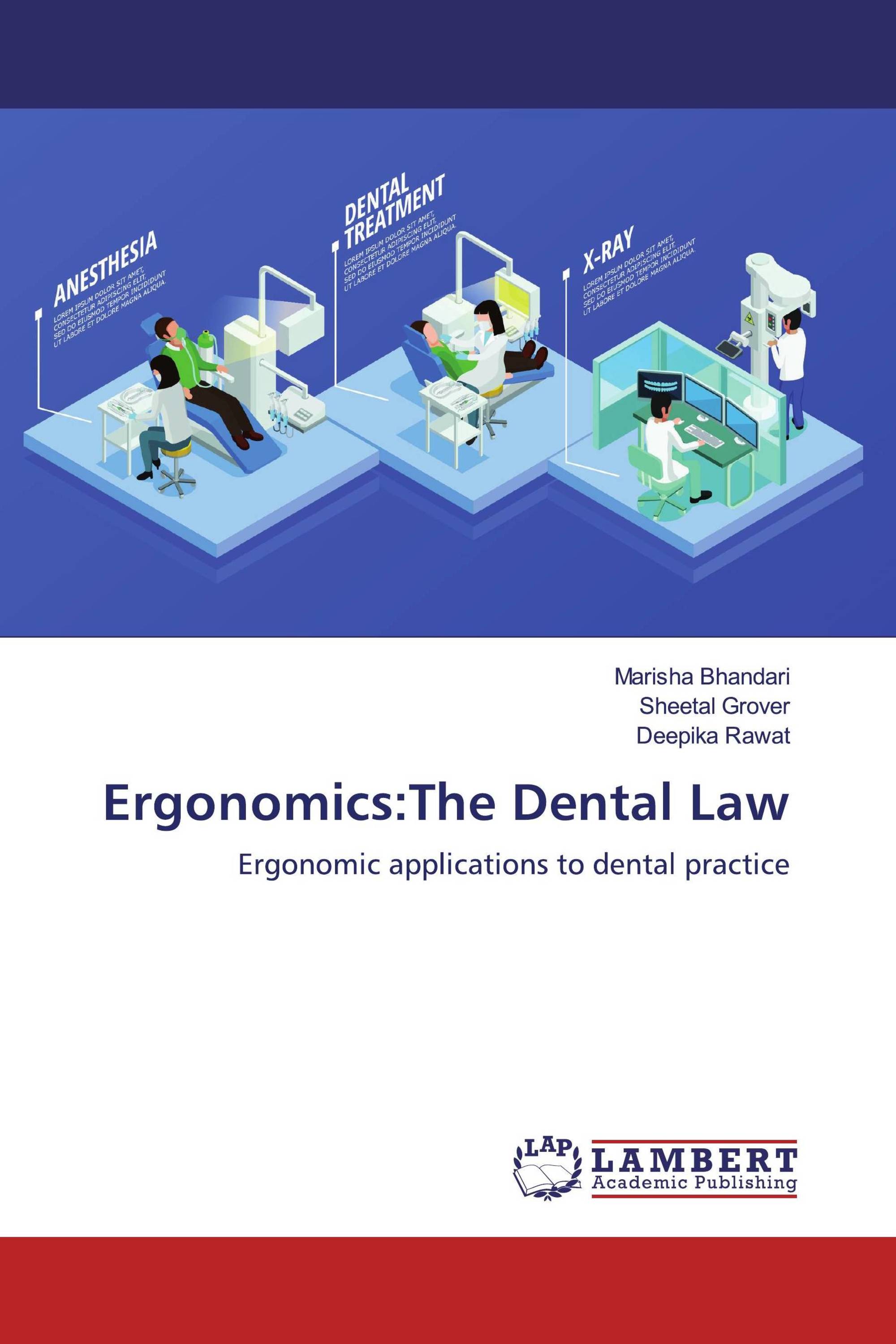 "Ergonomics seek to reduce cognitive and physical stress, prevent occupational diseases related to the practice of dentistry and to improve productivity, with better quality and greater comfort for both the professional and the patient. The meaning of the posture in ergonomics is the manner in which different parts of the body are located and thus the reports established between them in order to allow a special task execution. In dentistry, the working position represented by the spatial arrangement of the dentist's entire body around the patient must be distinguished."
Quintessence Publishing, 2019
"Since the publication of the first edition of this book 20 years ago, the landscape of implant dentistry has changed dramatically. Both the industry and patient demand have expanded exponentially, leaving the clinician with many decisions to make (and often as many questions to ask) regarding patient selection, surgical timing and techniques, implant types, and restorative approaches. This volume brings together the knowledge of the foremost leaders in implant dentistry, covering all aspects of the treatment process, from decision-making and treatment planning through imaging, surgical techniques, bone and soft tissue augmentation, multidisciplinary approaches, loading protocols, and finally strategies for preventing and treating complications and peri-implantitis as well as providing effective implant maintenance therapy. Filled with expert knowledge based on decades of research and clinical experience as well as abundant illustrations and clinical case presentations, this book is an indispensable resource for clinicians seeking to provide implant treatment at the highest standard of care."
Oral Health in America: Removing the Stain of Disparity / edited by H. M. Treadwell & C. A. Evans
American Public Health Association, 2019
RK61 .O73 2019Y
"Oral health inequities persist among distinct population groups despite technical advances in the field of oral health. There is a need to embark on a journey toward health equity that includes access to innovations in quality and practice methodology, as well as culturally competent and racially diverse oral care for all. The observed inequities are the result of a myriad of factors including accessible care, limited workforce diversity and cadre stratification, limited and nonexistent coverage and affordability, disease prevention, measures for populations and individuals, and, perhaps the most significant of all, social determinants of health. An extremely limited number of consolidated resources exist that address inequity in oral health. This book presents these issues in clear focus, and brings light to education, training, partnership, and policy solutions, with a focus on dental therapy, which is necessary to improve oral health and achieve oral health equity for all."
New ebooks:
Springer Nature Switzerland AG, 2019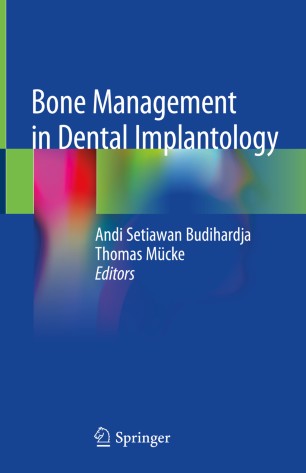 "This book describes all methods of bone management currently employed within the field of dental implantology, with the aim of equipping oral surgeons and other practitioners with a sound practical understanding of bone augmentation. The different possibilities for augmentation of the jaw in the vertical and horizontal dimensions are explained, and detailed information provided on the latest techniques of augmentation, including guided bone regeneration, mandibular bone grafting, 3D technique, extraoral bone augmentation, and microvascular bone transplantation. Readers will find clear guidance on diagnosis and treatment planning and helpful discussion of the basic principles of bone augmentation. Individual chapters also address the role of lasers, complications and risks, and emerging trends. The extensive case documentation, with numerous color illustrations and photos, highlights what is possible today in the field of bone regeneration. This book is a "must read" for all implantologists, oral maxillofacial surgeons, periodontists, and dentists with an interest in oral surgery."
Springer International Publishing AG, part of Springer Nature, 2019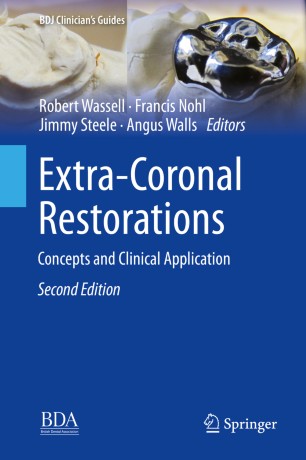 "This book is a state of the art clinical guide to contemporary materials and techniques for the restoration of individual teeth and implants. It fully reflects the important developments in the field over the past 15 years, including in particular the shift away from wholesale use of crowns towards adhesive dentistry and less invasive extra-coronal restorations. The book opens by considering the principles and evidence base relating to the longevity of restorations of teeth and implants. Importantly, it explains how to ensure "a healthy start" and manage future risks. Material choice and aesthetic issues are then discussed, before all aspects of the planning and provision of extra-coronal restorations are examined in depth. The coverage also includes the adaptation of crowns to existing partial dentures. In line with modern dental education, each chapter begins with clinically relevant learning objectives, and helpful clinical tips are highlighted. The book will be of value for senior dental undergraduates, postgraduates, and practicing dentists and its scientific content will be of interest to dental academics."
Springer Nature Switzerland AG, 2020
"This book is an ideal reference guide for clinicians seeking to improve their decision making and treatment outcomes when placing dental implants in medically compromised patients, in whom conditions for osseointegration and soft tissue healing may be unfavorable. Up-to-date information is provided on the potential impacts of a wide variety of diseases and disorders on dental implant treatment and the factors that need to be considered when deciding on the feasibility of such treatment. More specifically, for each condition possible disease-related changes in the oral environment are explained and key treatment issues are identified, including surgical and prosthodontic aspects and pharmacological considerations. The book will help general dentists, periodontists, and oral surgeons to reduce the risk of treatment failure and complications and to ensure that the implant therapy is successful in achieving excellent quality of life and functional benefits, thereby improving patient satisfaction."
Springer Nature Switzerland AG, 2019
"This atlas, in which a wealth of illustrations are supported by clear explanatory text, offers an up-to-date and comprehensive overview of the immediate restoration of teeth and immediate functional loading when using different implant systems and surfaces in patients with single tooth loss or partial or complete edentulism. It provides guidance on all aspects of technique, including procedures for impression and measurement taking, and describes the surgical and prosthetic protocols applicable in various settings. The coverage encompasses the more advanced techniques used for immediate loading of implants placed in conjunction with grafting/augmentation procedures or in fresh extraction sockets, as well as immediate implant loading for mandibular and maxillary full-arch rehabilitation. This atlas will help dental students and practitioners to gain a sound understanding of immediate loading techniques, including their indications and limitations, and to apply them optimally in their practice. The atlas also shows and explains how to integrate a full digital workflow from the intraoral scanner to solve complex cases in a simple way."