New eBooks
Nutrition and Oral Health / edited by Gerry McKenna
Springer Nature Switzerland AG 2021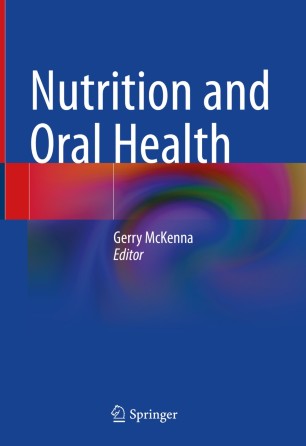 "This book explores in depth the relationships between nutrition and oral health. Oral health is an integral part of general health across the life course, and this book examines nutritional and oral health considerations from childhood through to old age, with particular attention focused on the consequences of demographic changes. Current knowledge on the consequences of poor diet for the development and integrity of the oral cavity, tooth loss, and the progression of oral diseases is thoroughly reviewed. Likewise, the importance of maintenance of a disease-free and functional dentition for nutritional well-being at all stages of life is explained. Evidence regarding the impact of oral rehabilitation on nutritional status is evaluated, and strategies for changing dietary behaviour in order to promote oral health are described. Nutrition and Oral Health will be an ideal source of information for all who are seeking a clearly written update on the subject."

From publisher's website
Preadjusted Edgewise Fixed Orthodontic Appliances: Principles and Practice / by Gill, Daljit et al.
[This book] comprehensively covers the increasingly popular preadjusted edgewise technique in orthodontics.

"The book integrates clinical practice and research findings, focusing on the biomechanics and clinical management of patients with preadjusted edgewise appliances. A unique learning resource for specialists and trainees in orthodontics, the book is highly illustrated and broad in scope, covering everything from informed patient consent to clinical techniques to information about how to manage patient malocclusions." From publisher website
"Handbook of Oral Pathology and Oral Medicine delivers a succinct overview of a range of oral diseases. The book contains up-to-date evidence-based information organized by clinical topic and supported by over 300 clinical, radiological, and microscopic images. Each chapter includes topics following universally respected curricula of oral pathology and oral medicine.
Divided into seven parts, it covers core topics such as pathology of teeth, pulp, and supporting structures, pathology of jawbones, pathology of the oral mucosa, pathology of the salivary glands, clinical presentation of mucosal disease, orofacial pain, and miscellaneous topics of clinical relevance.
Written for undergraduate dental students, dental hygienists and oral health therapists, Handbook of Oral Pathology and Oral Medicine is an ideal quick reference and is also useful to dental educators and practitioners." From publisher website
Interpretation Basics of Cone Beam Computed Tomography, 2nd ed. / by Gonzales, SM & Reardon, GT
"Interpretation Basics of Cone Beam Computed Tomography, Second Edition is a practical

identification guide for interpreting CBCT findings in dental practice. Offering multiple high-quality images for each example provided, this easy-to-use guide is designed for those new to CBCT scans as well as more experienced practitioners in need of a reference tool of normal anatomy, common anatomical variants, and incidental findings.

Extensively revised throughout, the Second Edition features a brand-new chapter on findings of the maxilla and mandible, and additional incidental findings and common anatomical variants. Every chapter in the book now includes sections covering anatomic variations, developmental anomalies, pathosis, and other considerations. All information has been carefully reviewed and updated to incorporate recent research in the field and reflect newer guidelines from various specialty organizations." From publisher website
Aesthetic surgery of the facial skeleton / by Baker, SB et al.
Elsevier, 2021
"Achieve optimal results and high patient satisfaction with
Aesthetic Surgery of the Facial Skeleton
.
Encompassing the entire field of facial skeletal contouring, this one-stop resource uses a problem-based, multidisciplinary approach to skeletal contouring of the face and adjunctive procedures that enhance results. With well-illustrated, focused coverage of all recent advances in this fast-changing area, it's an ideal reference for trainee and practicing cosmetic surgeons, maxillofacial surgeons, craniofacial surgeons, plastic surgeons, otolaryngologists, and oral surgeons."
From publisher website
"Providing a broad, global view of all aspects related to preparation for and management of

SARS-CoV2, COVID-19 Pandemic: Lessons from the Frontline explores and challenges the basis of knowledge, the transmission of information, and the preparation and epidemiology tactics of healthcare systems worldwide. This timely and provocative volume presents real-world viewpoints from leaders in different areas of health management, who address questions such as: What will we do differently if another pandemic comes? Have we learned from our mistakes? Can we do better? This practical, wide-ranging approach also covers the problem of contrasting sources, health system preparedness, effective preparation of and protection offered to individual healthcare professionals, and the human tragedy surrounding the pandemic." From publisher website